What the heck is going on with you guys? First off, all of your clothes this season are crap. Secondly, they are overpriced crap.
Sorry, I just can't get excited about paying $35 for jeans for a 5 year old. I will say that the wash on your kid's jeans is super cute...but not $35-and-outgrown-in-3-months cute. Big Kid will just have to look a little less distressed and well-worn this school year. Also, a Transformers shirt for $25--are you kidding?
All of your shirts either have characters on them, smart ass statements, GAP branded across the front or are athletic-themed. It's like you're turning into a very expensive Wal-mart.
$45 for this: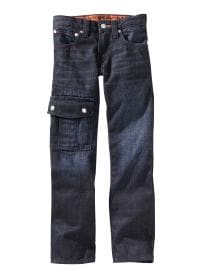 Are people actually paying $45 to make their kids look like enormous dorks?
Please stop this. In the past, I've been willing to pay for your overpriced clothes because they were overly awesome. Bring back the casual surfer or little banker look and leave the Superman shirts to Old Navy.
I was excited to find your SALE25 discount code good for 25% off until the 19th and your free shipping on kid's items code (BTSCHOOL) but can only find 2 shirts that I even kind of like. I haven't checked out your girl's clothes because it usually just depresses me, but can only hope you're doing better in that department.
Please get it together, preferably before August 24th.
Frankly,
Ashley