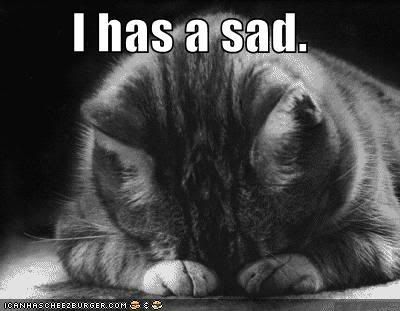 Well I went to bed early and spent almost all of today in bed, feeling too drained to barely move. I ventured out sometime late afternoon because Mr. Ashley had to run out for a bit and searched the internet for some sort of distraction or amusement.
While I did that little kid and Big Kid invented a game which involved slapping and kicking each other and eventually little kid moved on to building a platform with which to reach the Easter candy and systematically went through every single egg, emptying the candy into his bucket and discarding the eggs back in the basket and then smuggling (even though I knew and couldn't care less) all of the candy outside and eating it, wrapper and all.
Whatever. He was quiet and this bought me a good 45 minutes of peace. He'll probably end up looking like this: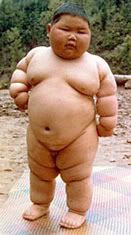 But surely there will be a pill for that by then (the fat, not the Asian-ness. Asians are here to stay.)
So I did find some stuff to smile about. I also refocused my anger so that instead of hating the entire world, I am mainly concentrating on George Dubya and high fructose corn syrup, since they are really responsible for most of the evil in the world anyway.
Anyway, here are a few of the random things that managed to make me smile today: