I've decided that the Buzzard Queen post and the Benefit post need to be separate, mostly because it is a lot of pictures (and you all know picture posts make me really tired.)
As children, Catfish and I spent many hot Sunday afternoons doing the Buzzard Lope on the small fishing island (aka where the poor, dirty kids lived) near the island we grew up on.
Looking back on it, we spent a lot of time doing fun shit while our parents drank, but this is the sort of bar you can pull up to on boat and we all know that drunken boating is a-ok, even with kids aboard. Or it was back then at least. So this particular hang out was always (and still is) a total hoot.
You'll see more of the "charm" (and I use the term in the loosest way possible) of this local hide out in the Benefit post.
So of course I was touched to introduce Big Kid to the time honored tradition of The Buzzard Lope.
This is the Buzzard Queen:
This is Big Kid and his horny ladies: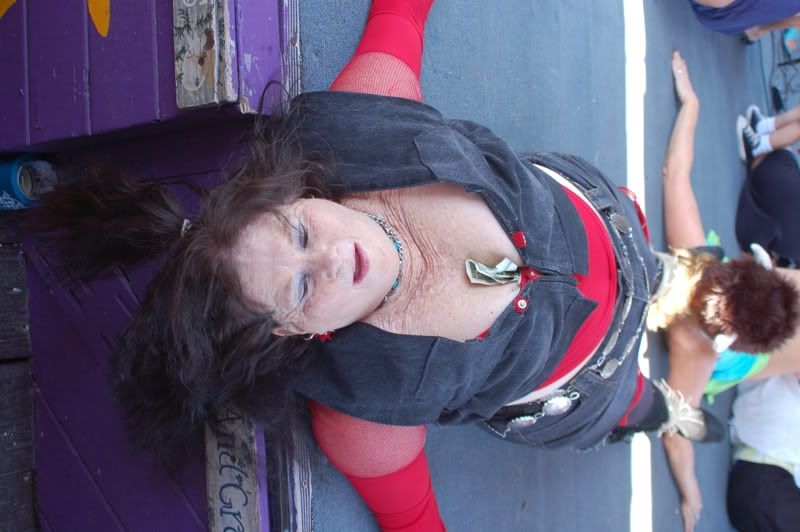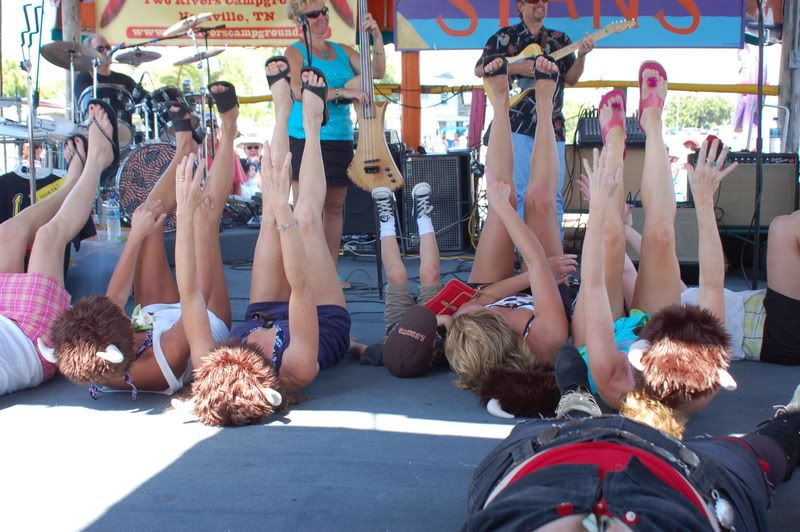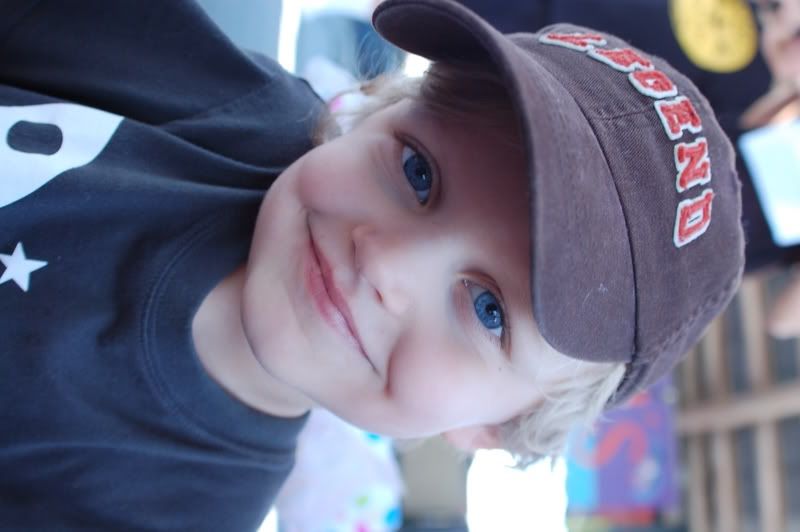 Klassy, huh? That's how we roll.